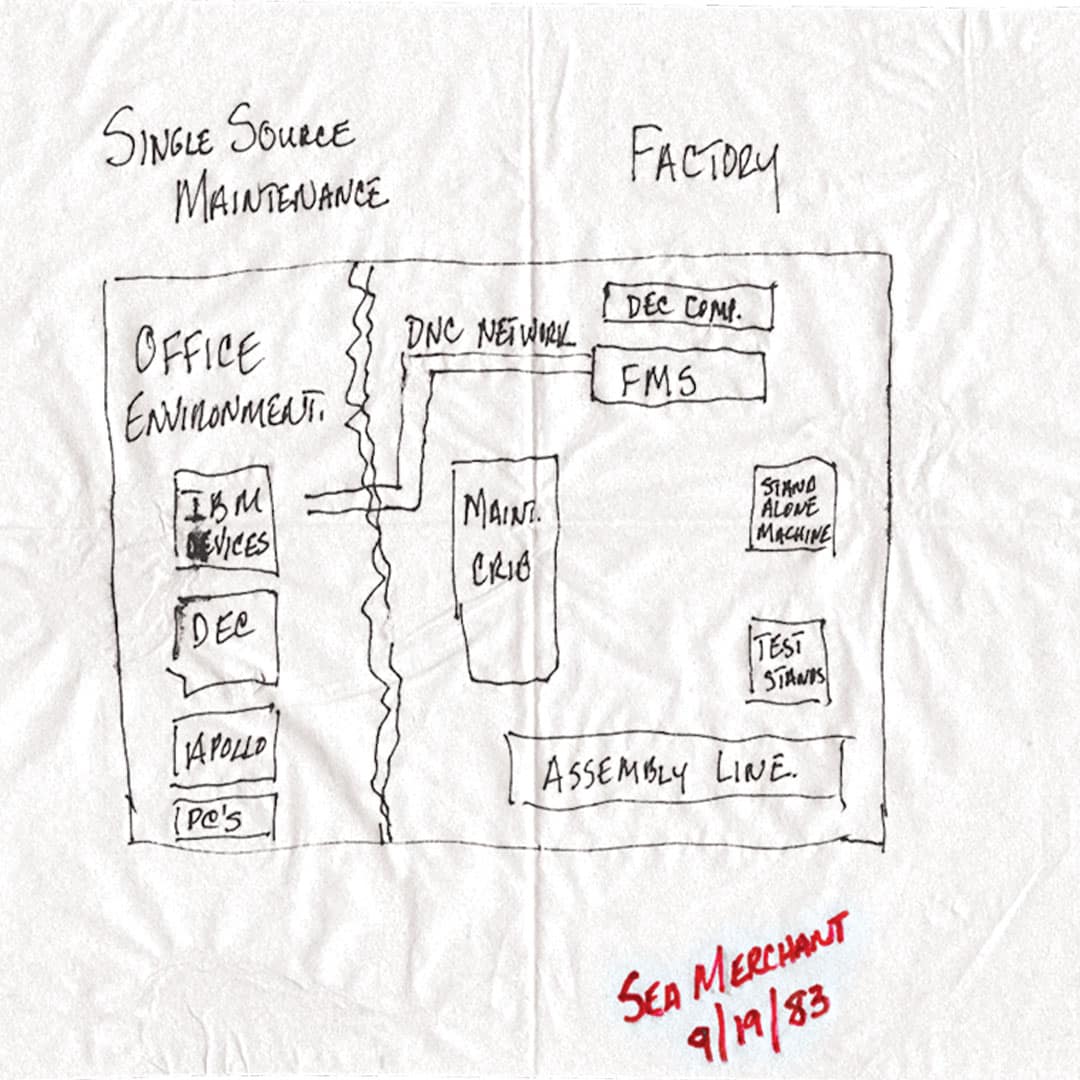 An idea on a napkin
In 1985, thirty-two entrepreneurs formed a company that would fill a gap in the industrial maintenance services industry. With world-class operational excellence, technology-driven services and a skilled workforce like no other, Advanced Technology Services has grown to be a multi-million dollar, global company.
Today, we work with many of the leading process and discrete manufacturers to make their factories run better and smarter.
32 entrepreneurs from Caterpillar formed ATS
1985 ATS was founded
4 corporate locations across 3 countries
2,900+ global employees
Driving excellence in reliability
With a history rooted in continuous improvement, our commitment to using industry 4.0 technologies, proven standardized processes and a technically skilled workforce sets us apart as a trusted partner in maintenance and reliability.
Nearly 40 years of experience
Focused, yet flexible across multiple industries
World-class safety and operating system
Delivering measurable results
CEO Jeff Owens shares how our people, processes and technologies help our customers' factories run better.
"Our innovative spirit and strong work ethic exemplifies the ATS mission of continuous improvement by delivering excellence to our customers each and every day." – Jeff Owens, CEO
Valuing our people
We are honored to be recognized as a top company that leads in valuing our diverse employee base.
Our awards
America's Most Innovative Company, Fortune, 2023
Ranked by Fortune in the top 100 of America's Most Innovative Companies for our ongoing commitment to innovation across our culture, processes and products.
US Best Managed Company, Deloitte 2021, 2022, 2023
Recognized three consecutive years by Deloitte for excellence as a privately owned business in strategy, execution, culture and financials.
America's Best Employers for Veterans, Forbes, 2022
Recognized by Forbes as a highly recommended employer by veterans and for providing a veteran-friendly work environment.
Top Industrial Training Company, Manufacturing Outlook, 2022
Recognized by Manufacturing Outlook for our customized technical training program and commitment to closing the skills gap within the manufacturing sector.
America's Best Midsize Employers, Forbes, 2019, 2021, 2022
Recognized by Forbes as a highly recommended employer from employees working for businesses with at least 1,000 employees. Most recently, ATS was ranked #8 out of 500 Midsize Employers.
Best Employer for New Graduates, Forbes, 2018, 2020, 2022
Recognized by Forbes as a company most liked by new workforce entrants and other working professionals with less than 10 years of professional experience.
Top 10 Military Friendly Employer, GI Jobs, 2013-2022
Recognized for our commitment to the recruiting, hiring, training and support of veterans and military-related personnel within the organization.
CEOs Who 'Get It', Jeff Owens, National Safety Council, 2021
Recognized our CEO as an executive leader who goes above and beyond to protect employees both on and off the job through four key components: risk reduction, performance measurement, safety management solutions, leadership and employee engagement.
Corporate offices
As a global company, we provide the industrial services and technology manufacturers need – when and where they need it.