Robust processes
Equipment performance management, deviation analysis/remedy, repair or replacement.
Quick turnaround
A methodical approach and our highly trained, skilled experts optimize lead time.
Cost savings
Efficient production and operations, parts compliance, fewer breakdowns and repairs.
Calibration and maintenance of equipment
If it measures, it should be calibrated. If it's damaged or out of calibration, it should be retired or repaired. When you need equipment calibration services, our experienced technicians are ready to get the job done — on-site or in our accredited labs, if you require traceability. In addition to calibration services, we can perform an extensive range of repair work.
Consistent, reliable calibration keeps part-to-part variation within acceptable limits, which maximizes yields and parts approval and minimizes waste and machine downtime. Equipment calibration and repair are complex tasks that take time. Partnering with ATS prevents mistakes, saves time and ensures consistent product quality.
Mitigate risk and drive improvement
We support and perform measurement systems analysis and offer a range of inspection services, along with gauge crib management. Our fully accredited labs ensure compliance with formal system requirements.
33 calibration labs
Vast OEM partnerships
Independent or managed on-site services
Virtual tour: ATS service center
At our state-of-the-art, ISO 9001 and ISO 17025 accredited service center our standard protocols include using new component designs regardless of condition, calibration, extensive testing and failure reporting with suggestions for extending life.
Do your industrial parts need calibration maintenance?
Top OEMs we support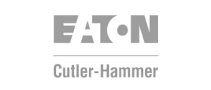 Explore resources
Explore resources about instrumentation calibration services at ATS to learn how your facility can benefit from our expertise, process and procedures, and data-driven analysis.
Industrial calibration services for manufacturers
Our equipment calibration expertise offers best-in-class service that delivers measurable results across process and discrete manufacturing by reducing risk, cutting waste and improving productivity across organizations.