Reduce costs with MRO parts repair
Part failure is an inevitable aspect of manufacturing; whether it was from faulty design or normal wear and tear, your parts will eventually need attention. Having a proactive plan that addresses the root cause of a failing part can prevent failure from happening in the future — that's why we provide a data-driven MRO service parts management program designed to continually improve the reliability of industrial components — and the machines they go into.
The program is managed by ATS through an on-site lead responsible for the end-to-end process execution that focuses on improving part reliability and reducing overall part costs. Through our competitive repair pricing and strategic sourcing for legacy assets, we provide our customers world-class maintenance and spare parts management.
Interested in learning more? Complete the form and we will contact you shortly. After you click submit, you can also choose to directly schedule a meeting with an available ATS services representative same day or at your convenience.
Need support? Complete form below and you will be contacted shortly.
Managed repairs
By applying the same analytical, data-driven approach to spare parts management for maintenance, your repairable parts are ready when you need them
Reduced spend on MRO parts
Price and performance analysis ensures you get the most cost-efficient solution for parts repair or replacement
Fewer equipment failures
Through root cause analysis, part rebuilds, emergency repairs and more, our spare parts management optimizes manufacturing efficiency
Your trusted source for parts repair
Our specialized partnerships and highly skilled technicians get your equipment back up and running, no matter how obscure or old the part, component, or machine.
160+ supplier partnerships
1000+ OEM brands serviced
60,000+ part SKUs
2X ROI in cost savings
200% extended product operating life
Types of parts we repair
With ATS parts and machine repair, you can save up to 50% by repairing your parts vs. buying new
Industrial controls
Electronics
Position controls
Plant automation
Mechanical
Power train/motion
Electro-mechanical
Top OEMs we support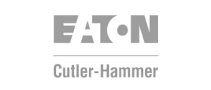 Explore repairable parts management resources
Learn about MRO best practices and the latest spare parts management for maintenance insights from ATS thought leaders and industry experts.
Discover the hidden cost-savings in your parts