The recipe for success
As a consumer packaged goods manufacturer, sustainable uptime, availability and production agility are necessary to meet aggressive mass production or personalization objectives. However, if critical assets are down, meeting these demanding goals feels nearly impossible.
With over three decades of experience as an industry-leading industrial maintenance provider for process manufacturing, we have the depth and expertise to help you overcome your maintenance challenges. Our best-in-class people, processes and technologies work together to provide increased uptime, improved asset reliability and reduced manufacturing costs.
trusted by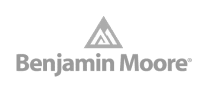 Downtime reduced by 63% for CPG manufacturer
A leading snack food manufacturer's output was missing one valuable ingredient: reliability. Unplanned downtime, primarily due to equipment breakdowns, was a significant problem at the company's flagship location. They entrusted ATS to deploy a full maintenance strategy which made an immediate impact at the facility.
Specifically packaged for increase productivity
Our expertise in the equipment used in consumer packaged goods maintenance allows us to help your factory overcome operational challenges while increasing uptime and optimizing productivity. Our knowledge of your equipment includes, but is not limited to:
"ATS delivered beyond expectations. They have the ability to recruit specific skill sets and highly technical talent." – Leading Consumer Packaged Goods Manufacturer
What factory maintenance solution meets your needs?
Comprehensive program
Get long-term results with a turn-key solution offering people, processes and technology for success.
View brochure
Workforce program
Enhance your manufacturing maintenance strategy with the right skilled technical talent.
View brochure
Short-term support & projects
Receive maintenance assistance when and where you need it.
View brochure
Let us put our people, processes and technology to work for you